Two chairs made from a single board of black walnut. The legs are steam bent while the top crest rail is a bent lamination of twenty thin strips of wood. The many curves and angles are assembled with traditional mortise and tenon joinery. The walnut has been stained dark and polished with shellac and wax. This original design was commissioned by a corporate office.
This series was exhibited in downtown Montréal in 2018. Each piece is made from scraps of local species of wood, using traditional 'shop sawn' veneering techniques. It reveals the passage of time in the grain graphics and growth rings of the wood. The majority of this series was acquired by the Claridge art collection, as well as several private collectors.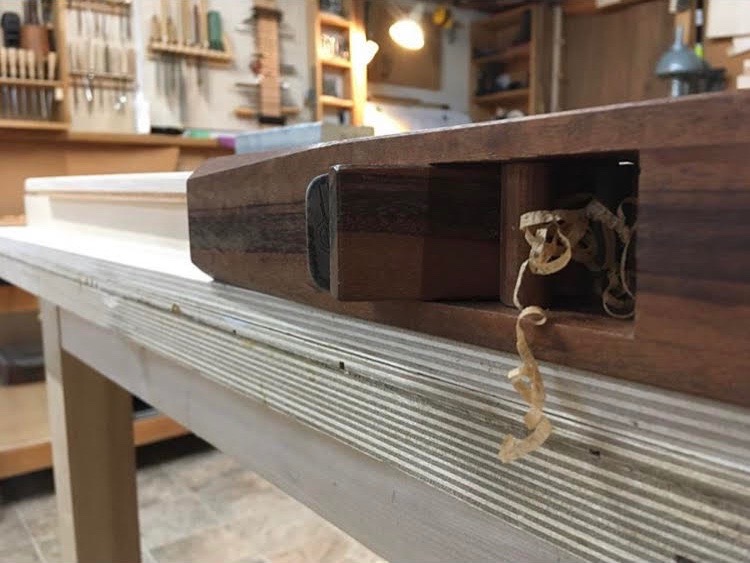 Cherry sideboard made from traditional 'shop sawn' veneer. Unlike the low-quality associated with contemporary paper-thin commercial veneer, traditional veneer was once considered the highest art form in European furniture making. The French word for cabinetmaker, ébéniste, refers to the African wood, ebony, as well as veneering, the process of applying a thin layer of wood to the surface of a piece of furniture. Special woods were cut by hand into thin slices several millimetres thick. These sheets of veneer are joined seamlessly together using handplanes before being glued to a high end plywood. Veneering allows for visual images and designs that would not otherwise be possible in solid wood.
Chair based on Kaare Klint's Fåborg chair.
Bead arc is an object made from various species of local wood. The oak dowels are bent using steam vapour, while the beads are made from scraps of wood.
Butternut cabinet with a curved door and veneered with 'shop sawn' veneer to reveal the movement of bug holes through the wood.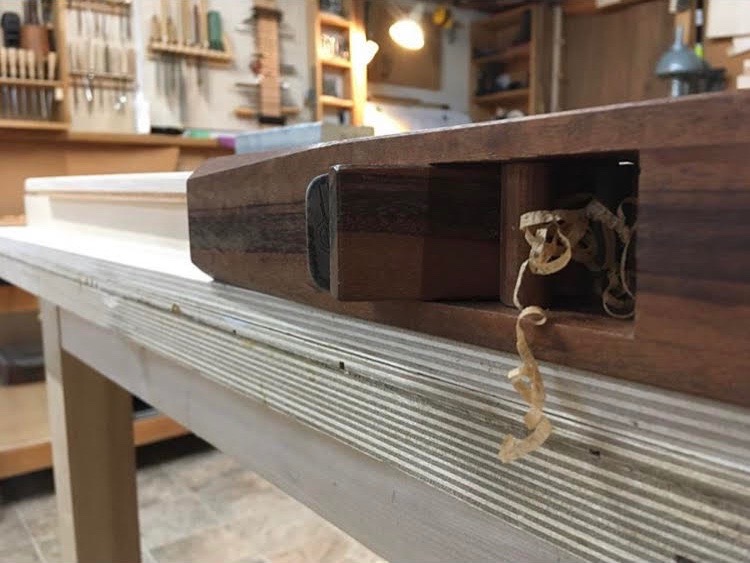 Wooden hand planes. As much as possible I try to shape and finish the surfaces and edges of my work with hand planes I make out of various woods. A finely tuned wooden hand plane cuts and burnishes the wood fibres, leaving a crystal clear surface image. I teach a class to build your own wooden hand plane.